Staff Augmentation Services
Edoors Inc. knows where to find the most sought-after technical professionals with the skill sets you need to propel your business forward. With our quality-focused approach and years of experience across diverse industries, our Staff Augmentation services are outlined to complement your company's unique business objectives and technical needs. Our key strength lies in our ability to identify candidates with the ideal blend of technical skills and scalable experience.
Our proven staffing methodology allows us to engage with the best of the best that the IT industry has to offer. Our referral-based sourcing strategy joined with a secure screening process assures that we shortlist the right resources to help your business realize its full potential.
1- Onsite Staffing
When projects requiring highly skilled consultants with superior domain experience and grasp, our on-site Staffing model allows you to access our expertise in your office premise.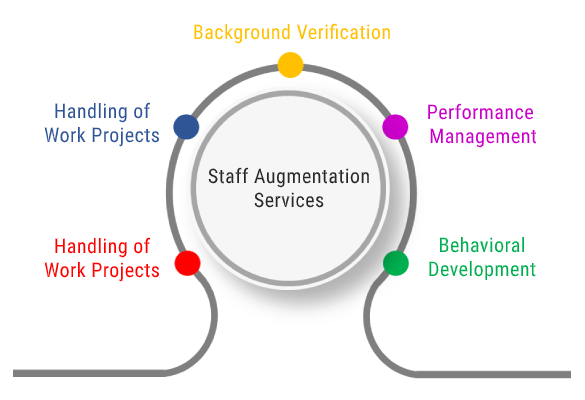 Direct Placement
When you want to strengthen your organization by adding specific talents that may be of strategic significance you may like to hire people directly under your payroll. With our Direct Hire program, you get pre-screened well-qualified candidates who meet your requirements all within a short turnaround time. We make it happen by our large collection of qualified candidates and our unique sourcing processes. Our experience in servicing some Fortune 500 companies and large corporations across industries means you get the right candidate right on time. Edoors Inc assures to present accomplished professionals and executives that fit the bill within your timelines. Our fee structure is competitive and designed to ensure client satisfaction.
Contract/Temp-to-Hire
Our Temp-to-Hire Program lets you bring a selected candidate into your work environment for on-the-job performance evaluation. The candidate works on the temporary assignment on our payroll while you determine there's a good fit. If you hire our associate, we will work with you on a prorated fee structure.
2-Offsite Staffing
 Our offshore staffing model allows you to choose between "managing your resources by yourself or letting us do it for you," either way, in this model, our consultants work for you from our office. Recommended for projects with well-defined goals and deliverables, our offshore staffing model optimizes cost while providing state-of-the-art services through our offshore development facilities in India.
Advantages
Ideal for tightly budgeted projects
Consultants work under your supervision but in our offices
Access to industry-best resources and skill sets
Complete flexibility to scale up or down
Full control over project development
Cost optimization and progress visibility
Business continuity with time advantage (round-the-clock offshore development facility)