Office & Administrative Staffing
Staffing experts.
Highly trained and qualified, our staffing consultants are experts in screening talent and assessing proficiency. We also conduct focused behavioral interviews and comprehensive skill assessments to ensure our clients receive the exact office staffing solution to fit their needs.
Perfect match
We deliver a better fit, pairing clients and candidates whose goals and mindsets are closely aligned. Beyond a simple match of office and administrative skills, we work to understand quality as it's defined by clients and capabilities as they are embodied by candidates. Our approach goes beyond mechanical matches. Our consultants rely on instinct, interaction, observation and informed judgments to spot real compatibility and make placements that allow both the individual and the company to thrive.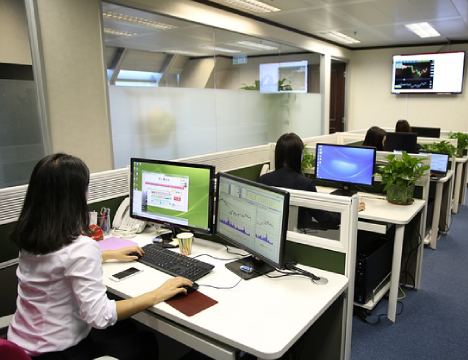 Expert consultants, expert talent-
Administrative staffing
Randstad provides your business with dedicated administrative staffing consultants. Highly trained and qualified, they are experts at identifying quality candidates that fit your company culture and satisfy the nuances of the job. Our staffing experts provide organizations with receptionists, office managers, word processors and executive assistants.
Customer service and call center staffing
When it comes to customer service, you want the best staff to represent your company. We are detail-oriented and pay close attention to the quality of our services to ensure customer satisfaction. Our staffing experts provide organizations with call center agents, order processors, data entry operators, contact center representatives and account managers.
Finance and accounting support staffing
Our specialized consultants are experts in the staffing industry and conduct interviews and comprehensive assessments to ensure you get the right people that fit your requirements. Randstad delivers high-quality finance and accounting candidates for the supporting roles that provide results and impact your bottom line. Our staffing experts provide organizations with accounting clerks, credit and collections clerks, payroll supervisors and accounting supervisors.
Who we staff
• Receptionist
• General clerk
• Administrative assistant
• Executive assistant
• Accounts payable clerk
• Billing clerk
• Order processor
• Customer service
• Representative
• Call center agent
• Payroll clerk